How to Reverse Video Search Online Like a Pro in 2023? – [Guide for an Advanced Search Journey]
The digital world is a reservoir of content. Every day you come across trending fake/ real news, humorous trolls, funny memes, and whatnot. When you are in a content creation job, posting your content safely is always considered a priority. No one enjoys receiving copyright infringement claims/ threats from the true owner of the content. This is why the reverse video search technique can be a savior here. 
If you are wondering what it is or wants to know how to do it like a professional in 2023, we are here to help you with the same. Firstly, it is a process that allows its users to make a reverse search using a screenshot from the video. You must know several commands to drop an input query at the right location to initiate the process. 
In this discussion, we will solve the puzzles around it and walk through the complete process of doing it online in 2023 with simple methods. 
What is a Reverse Video Search Mean?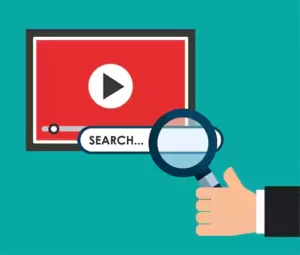 To understand this, let me take you through the process of searching for something on the internet. Well, it all begins with the search query in the form of a text you type in the search box. The search engine evaluates the keyword in it and reflects the results with the keyword as per your search intent. 
Similarly, the reverse searching procedure allows you to perform a reverse search with specific information. Here, the input of that specific information can be either an image, a video clip, a URL, or anything else. In the case of video reverse search, it includes a part of the video or an image from it. You can add it to the search engine and look for its source. 
Why is The Reverse Video Search Online a Game Changer?
Do you know 99,000 search queries are made on average every single second? Hence, you won't doubt the millions of audio, video, and visual content circulating across the web. Even marketers use this technique of search by video or image search to amp up the efficacy of their SEO approach and other marketing strategies. So, here are a few logical reasons you should consider it: 
To Track the Original Source of the Content:

Suppose you came across a funny meme video circulating on the internet. Now you want to know who the creator of that content is. A reverse searching approach will let you know the source of the content. 

To Land on the Full-length Version of the Clip:

For illustration, let's consider that your friend's group shared a video clip. As the platform didn't support sharing the full-length file, you should look for a reliable solution. Hence, reverse searching is the answer to helping you out in that situation. 

To Determine Duplicity:

Marketers and video producers utilize this to determine similar content posted on other sites. Hence, it can warn you about illegitimate usage of your content. 

To Locate Similar Content:

When you want to surf to find out what other users have posted about a particular topic or perception. This allows you to navigate to similar content and discover what other users have served their audience. 
How Does a Video Reverse Search Work?
Now you must have understood what reverse video search is and how helpful it is for us. Let's now descend to the input, methods, and tools that can help to navigate to useful results. But before that, let's quickly determine how it works.
Well, it interprets the colors and pixels of the video input to uncover the authentic source and instances of the video's appearance online. Google and Bing are the search engines that support this for free for their users. 
You can use a caption from the video or a short clip of the video as input to perform it. You can use some search engine-free options, as discussed above, to carry out the process. There are some paid & free in the market that allows users to do reverse searching online using simple steps. 
With these, you can achieve the desired result even if you don't have any specific URL or identifiable information for the video content. You just need to upload an input, either a clip or a screenshot, to the input section. Now let the tools analyze the input image you provided. Once it is done, you will see similar content, duplicity, or the original location of the video. These results are based on the thousand or millions of contents assessed by the tool. 
How to Do a Reverse Video Search Online Like a Pro?
Breaking that long-form pattern to locate illegitimate uses of content is a necessity. Indexing every similar video or analyzing millions of pieces of stuff on the internet is unsuitable for 2023 to achieve marketing goals. Reverse search is easy now with the appropriate approaches and advanced tools. So, let's understand how to execute it like a professional. 
Using Google Search Engine
The popular reverse search engines are Google and Bing. The screenshot is the input required to reverse search for any video on Google. It considers it like an image search query and returns the results with the same image. Let's comprehensively learn how to utilize Google for this purpose. 
To begin the reverse search for a video on Google, you should start with the instructions explained here:
On PC
(By using Chrome or Firefox)
Step 1: Launch Chrome or Firefox to begin with.
Step 2: Hop into Google Images

Step 3: Tap on the camera icon mentioned with "Search by Image."

Step 4: Pick to choose an image or upload a file.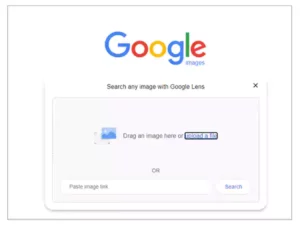 Step 5: Tap the Snapshot you want to use for the search by video process and hit "Open."
Step 6: Else, try to drag and drop. 
Step 7: The next moment you will see videos and images result.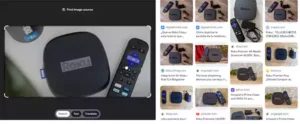 On Android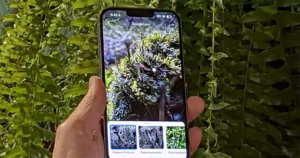 Step 1: Choose to download the Google Lens app, else you can update it Google app to its latest version.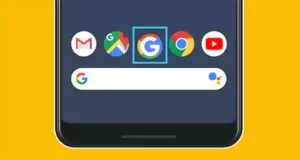 Step 2: Jump to the image icon, beside the camera button.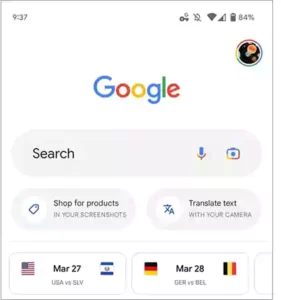 Step 3: You can browse or drop the image of your choice for a video reverse search. 
Step 4: The related video and images will be displayed to you. 
On iOS
(iPhone or iPad) (By using Chrome or Safari, else use Google Lens)
Step 1: Pick and launch Google app or download it.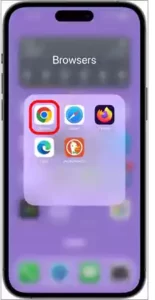 Step 2: Once you have opened the app hit the lens button. 

Step 3: Select from click the picture or browse.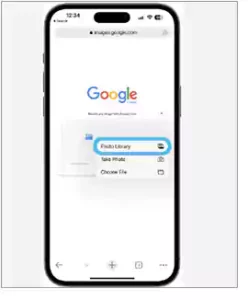 Step 4: Adjust the image to optimize according to your expected results.
Step 5: Scroll down to see the great results.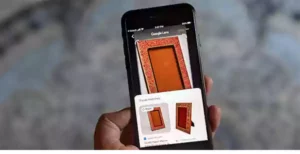 Here are the correct commands you need to know to take a screenshot of the various devices. With this, you can initiate the process. 
How to Reverse Video Search on Windows?
Follow the step-wise instructions explained below to execute your reverse image search successfully. 
Step 1: Pause the video and take a screenshot, then save it from the video you want to use for search purposes.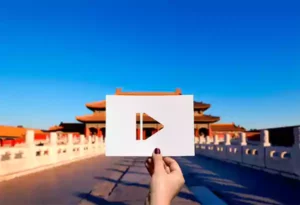 Step 2: Locate Google Images and tap the Camera icon.

Step 3: Upload the Screenshot. 
Step 4:  Scroll down and Tap on the search result to assess further.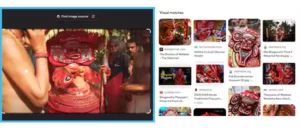 Using Bing Search Engine
Just like the Google search engine, Bing also uses screenshots as an image input query to initiate the process of the reverse search here. Follow the instructions explained in brief here and successfully get it done. 
Step 1:  Open the search page of Bing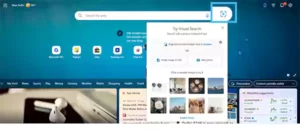 Step 2: Upload the image/screenshot to get search results related to it. 

Using Advanced Tools
Apart from using search engines like Google or Bing, you can also rely on several advanced third-party tools to perform searches. As there are lots of reverse search tools available on the market. Thus, you may struggle to discover the most reliable ones. 
Here is a list of the most useful third-party tools that you can deploy for the seamless execution of your search operation. 
1. Berify.com 

Berify.com is an impressive tool to search simultaneously across multiple search engines, such as Google, Bing, Yandex, etc. That's why it adds the advantage of providing more comprehensive results than searching on a single platform. 
2. Tineye

Tineye is a reverse search tool that is more advanced. It uses computer vision, reverse image search technology, and image recognition. Simply copy the URL or screenshot and paste it into the interface of Tineye, and you are ready to search. It will return the results based on your input image query. 
3. Shutterstock

If you want to search among huge online databases, Shutterstock is the best. It means it has approximately billions of images and videos to evaluate the queries. That's why you can consider it very beneficial for performing a search by video approach. You must add an input image query or screenshot from the video and run the search. You will receive the result based on the evaluation of the database present at Shutterstock. 
4. Texcipio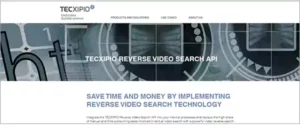 Texcipio is one of the best tools for videographers and this purpose. It is a time-saving and money-saving tool. Not only this, it assesses your input by generating a digital footprint with the API and then returns the results based on that. This is an advanced tool based on machine learning. Hence, it is a great tool. 
Also read: How to Design a Youtube Thumbnail
Upgrade Your Marketing Strategies With Advanced Video Search
We have gathered enough insights about this tool and how to get it done. Now, putting light on the favors it does to your marketing efforts. For illustration, let's consider the objective is to enhance the visibility of your brand and for boosting the brand awareness with digital marketing when you are running a marketing campaign. 
It is an undoubtful fact that you will constantly monitor the content you have deployed for it based on your marketing strategies. Therefore, by performing a reverse search for your content, you can identify any suspicious activity online using your content. 
In fact, not only for video searches, but the reverse search is also helpful to locate any content infringement related to images as well. You can use Google Lens, Reverse Image, pixsy, etc. the online search image tools, to navigate to the search results. Hence, you can take action if you find any unauthorized activity related to your content. 
In such cases, you can either request the removal of the content posted on that site. Otherwise, you can choose to file a complaint. This will disallow them from using your created content, so you can successfully flourish your brand using your tailored marketing approaches. 
The Reverse Video Search is Not Complex Anymore!
Whether you want to know the source of a video or find out how many times the video has been used? Do you wish to ask for credit, or do you need to request the removal of the video content? Reverse video search online assists in accelerating your game using reliable approaches and easy-to-use advanced online tools, as explained in the various sections of the discussion. 
With this, you can conclude the authenticity of any news spreading like a forest fire. In addition, you can appreciate the tools for their assistance. Now, do implement these methods next time you encounter any provoking content. Along with this, you can have a tour to discover how many people have used the same content and to whom it belongs! 
Source: 
Also read: 
10 Types of Propaganda Techniques in Advertising
4 Youtube Thumbnail Mistakes and How to Avoid Them