20 Shoe Store WordPress Theme to Create a Captivating Shoe Brand
Intriguing footwear WordPress themes dominate the digital shoe-selling business. We often shop for sports shoes and formal wear or want footwear to match our party outfit's vibe. The seamless interfaces & attractive look of the website from where we are making a purchase play a pivotal role in the buying process. Integration of the best WordPress theme for shoe e-commerce stores has the potential to drive customers crazy, stimulating them to engage more with your brand.  It's a fact that digitization has transfigured e-commerce shoe stores. It has traveled far, from creating an appealing online presence to carving it as a source to add remarkable input to your sales funnel.  Are you planning to launch your e-commerce shoe brand or want to add an impressive touch? It is necessary to incorporate enough gravity that attracts potential clients to your business. Integration of the perfect Footwear WordPress theme is a significant element for it. Moving further into this discussion, we will explore the 20 Best WordPress themes for shoe e-commerce brands to make you stand out.  Might Help: Avoid 7 Common Web Design Mistakes That Hurt SEO
Building a Great Website Can Be a Gamechanger for Your Business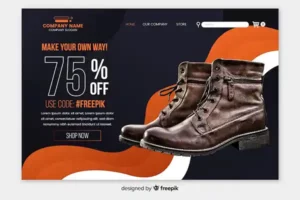 Do you want to have a successful shoe business?  Make sure your website doesn't ditch! It must attract effective engagement of the visitors with a user-friendly interface. The best method is to jump into the pool of ideas that can give precise insights about the look of your website after a launch.  An effective website building is essential to metamorphose the visual appeal of your business and this endeavor considering a best web development company can prove to be a savvy option.  The shoe business already has millions of products enlisted in their catalogs, so you need to give them a unique shopping experience. Choose a customizable shoe store WordPress theme to activate your business transformation journey. 
15 Best Footwear WordPress Themes to Establish a Remarkable Shoe Brand
Now, you must be thinking of having a list of the best Shoe Store WordPress theme options to avoid wasting time surfing the search engines and discovering the perfect one, isn't it? Thanks a bunch to digitization which has enhanced accessibility. It has opened doors for easy selling to any customer, irrespective of geographical location. But, as previously discussed, the website should be tempting enough so that customers prefer to engage. Also, it must contain some engaging elements that motivate them during the journey to make a purchase.  Here, we will dig deeper to uncover the 20 Best Shoe Store WordPress themes that you can check out and optimize the look of your digital show store. 
Sneaky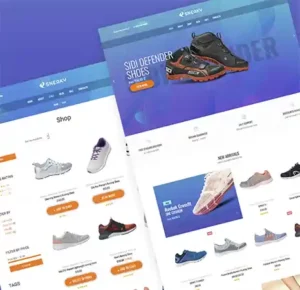 A dashing footwear WordPress theme, Sneaky, is waiting for you. It is dedicated to the sports section entirely. With this, you can effortlessly create your website and engage your visitors. It possesses effective plugins you would integrate into your brand. Key Features
Helpful for creating astounding mega menus and other categories. 
With this, you can add a variety of visual effects. 
Tab addition is also made easy with this. 
The add-ons help to create customized shop pages. 
It is user-friendly, thus, can attract handsome conversions to your site. 
Fashion Footwear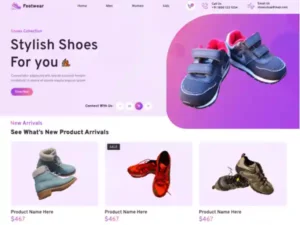 The popularity of athleisure has led to increasing demands in the footwear industry. Fashion Footwear WordPress theme is appropriate for retailers who focus on selling comfortable footwear. It is a ready-to-use WordPress theme for a shoe store. Hence, it requires less time to launch your new business platform. Moreover, it generates an exceptional experience for new business owners and developers.  Key Features
Responsive design supports smooth browsing. 
Adequately optimized search engine ranking
It has a customizable visual appeal that includes; fonts, colors, widget customization, etc. 
Store management features such as product sorting, filtering, and ease of adding new products. 
Many customizable menus are entirely dedicated to a shoe store. 
Assists in creating a user-friendly and impressive shoe-selling platform. 
Run Gran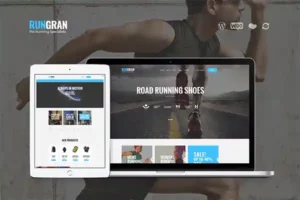 If you wish to launch a digital store for sports shoes and some sports accessories, choose Run Gran to blend your aspirations perfectly and flaunt your unmatched digital presence. You can turn your shoe store into a fashion store and sell shoes, clothing items, and other accessories on your platform.  Key Features
It possesses pre-defined pages to ease customization for your store. 
With the help of mind-blowing layouts and galleries, you can make your audience hook up to your store even through their mobile devices. 
If you want to add your introduction or talk about your team, show some testimonials, or want to add some blogs, this will support everything. 
You can customize the header and footer of the respective pages to draw plenty of attraction from the users. 
Sneaker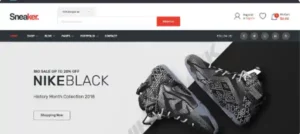 This Footwear WordPress theme Sneaker is not only modern but also highly functional. It is adequately resourceful and aesthetically polished. In case you are visioning for business expansion, such as introducing some fitness stuff or personal fitness training, this theme will support you.  Key Features 
It is entirely responsive. 
This supports the addition of categories. With this, you won't limit yourself to selling shoes. 
If you exclusively sell sneakers, this is an ideal designed theme for it. 
Your shoe store will look highly attractive with visual composers, mega menus, sliders, contact forms, and Google maps you can make. 
RAB Fashion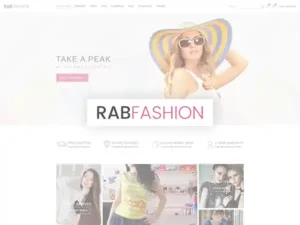 It is an appealing fashion-related shoe store WordPress theme. RAB fashion has clean and modern designs. With its predefined layout, you can have the best customization experience for your shoe store.  Key Features 
It has features that support unlimited color schemes that will assist you to design the way you want. 
The design of the theme is entirely responsive. 
It has many fonts to play around with and showcase your distinctive creativity.
It is compatible with multiple browsers. 
Also Read: How To Get Your Site To Rank On The First Page Of Google In 2023
ET shoes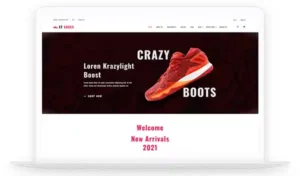 ET Store is a tempting shoe store WordPress theme that enables owners to achieve perfection. This is a must-try theme. It will work wonders for boots and sports shoes category stores. It is uniquely designed to engage visitors more and add multiple visible benefits to businesses. Key Features
It has a responsive design well-suited for mobiles, tablets, and various other screens. 
A complete e-commerce solution enables customers to sell anything to a worldwide community. 
It provides dynamic slides, support effects, and animations. 
It comprises optimized page speed and GTmetrix. 
It consists of WPforms and is compatible with most of the cache functions. 
Flipmart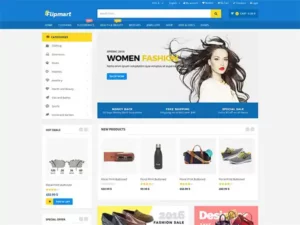 Flipmart is one of the professional and modern Shoe store WordPress themes. The theme is readily tailored and compatible with devices with varying screen sizes. Visitors can get hooked by the engaging appeal. Furthermore, you can raise it as a fashion destination and boost brand awareness in the physical world. Key Features
It has visual composer components that simplify the process of creating page layouts. 
It supports both one-page and multiple types of layout styles. 
It is SEO optimized which saves time. 
Users can create any element to add any mega menus. 
Its image addition functionality is wisely-built to adapt the screen size for the best view. 
Mr. Cobbler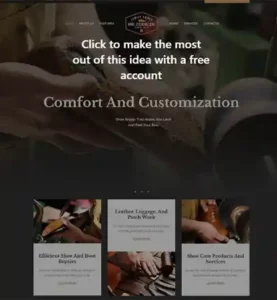 The Mr. Cobbler WordPress shoe store theme is exclusively produced for a shoemaker. It helps owners to sell customized, tailor, repair, or open an online shoe store. It perfectly fits the needs of a cobbler.  Mr. Cobbler is an unmatched choice if one owns a shoemaking agency. Even if you offer services for shoe selling, shoe repair, boot making, etc., you must check it once. Key Features
It provides building beautiful pages to integrate portfolios, teams, services sections, contact forms, etc. 
It has complete woocommerce store compatibility.
It has four unique homepage layouts to save time.
Users can introduce its outstanding gallery with stunning layouts. 
It has numerous pre-built pages, so you need not worry about designing your online shoe store with this shoe store WordPress theme.
The Elsesho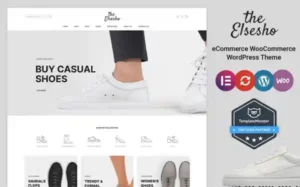 One of the best WordPress themes for shoe store e-commerce is The Elsesho. It has an unwavering look and must be tried if you want to create a store for sports stores, shoe stores, or building multi-category shops. The professional appearance is eye-pleasing, just like what you were looking for. It also provides very high resolution. Key Features
It is well-equipped with an easy customization change with drag and drop procedures that displays the changes instantly.
It is a fully responsive theme and uses Google fonts. 
SEO friendly and optimized for faster loading.
It supports different layouts for your portfolios, galleries, etc. 
It has numerous filters perfect for e-commerce stores and also provides compatibility with major browsers. 
Must Check Out: Elevate Your Business's Landscape Through Effective SEO Practices
Shoe store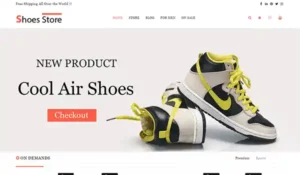 The shoe store WordPress theme committed to the shoes and footwear businesses is a shoe store. To sell your products online, this is something great to choose from. If you are selling shoes for different age groups  & categories, such as; sports shoes, kids shoes, boots, etc., you must check this.  Key Features
It allows you to customize several things from a single panel itself. 
It is fast, and you can customize its templates with a single click. 
An enhanced support system provides your store with chat support, technical support form, contact form support, and email support. 
It has unique header and footer layouts, so style according to your needs. 
James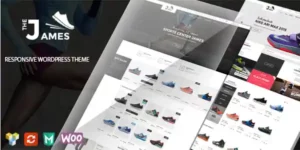 Another woocommerce Footwear WordPress theme is James to choose from. If your shoe store also comprises several accessories, it would be a great decision to go for it. The cheerful them excitedly offer visitors to buy something. It provides three homepage layouts. Key Features
The theme contains features such as product view, quick view, zoom product, and supports to optimize sales. 
You can also incorporate sliders to showcase new products, featured products, bestselling, etc. 
Admin can play with colors to achieve the color combinations of their choice. 
It supports the broadcasting of news, running campaigns, etc.
Fitmore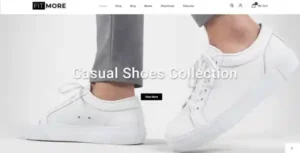 With subtle transitions and stunning typography, the Fitmore theme can serve as a captivating option for big or multi-store. The shoe store WordPress theme has the potential to make your site prettier. Hence, display your business in style.  Key Features:
It has various plugins that support quick and faster layout customization. 
It has a big collection of product layouts, templates, and relevant elements. 
It supports advanced search and will empower your visitors to wishlist the products they find impressive. 
It is compatible with all browsers hence making your life easier. 
Footflops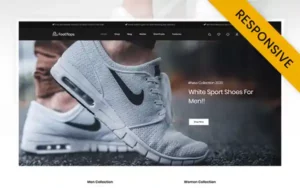 If the clean and professional look is what you are looking for while choosing a Footwear WordPress theme, Footflops is a must-check theme. Sometimes, incompatibility of a theme with premium plugins creates hurdles, which will be eliminated with this theme. It is fully responsive with various attractive features.  Key Features
It has a black-and-white color that not merely provides you with a clean and chic display but also supports your stunning-professional looking website appeal. 
It supports easy integration of templates so that you can change the layouts in a jiffy.
It is SEO-friendly with a fast loading speed, so visitors won't stop engaging. 
It supports compatibility with multiple web browsers. 
Footzy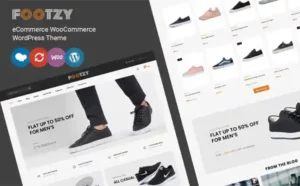 Another flexible and modern footwear WordPress theme is the Footzy theme. It contains an entertaining navigation ability with a charismatic look. It also supports premium plugins to enhance functionality. Therefore, it serves as a perfect e-commerce solution for your shoe store business. Key Features
It is compatible with premium plugins. 
It supports easy editing of the theme with the quickly accessible drag-and-drop feature. 
It is enriched with numerous widgets empowering the theme.
This is highly responsive for mobile users. Hence, your mobile shoppers will consider shopping here as a cakewalk. 
The Shop Mania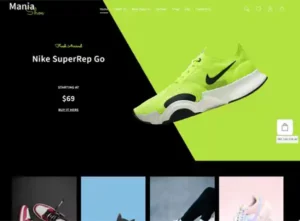 Th Shop Mania is perfect for creating websites relevant to your shoes, sneakers, or any footwear store. As it supports translations, you can create your website in local languages too. The best part is it is suitable for multi-vendor purposes; in case you are sneaking something with this feature must ensure to give it a try.   Key Features 
It holds a faster loading speed.
With its responsive template, it supports multiple screens. 
It contains secure and clean codes. Thus, it enhances the overall functionality of your site. 
It is responsive and supports product carousels. 
SEO friendliness to make your store catchy and engaging.
Metro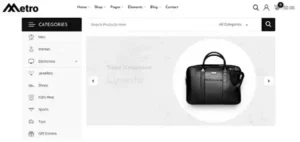 This is multiple themes for an e-commerce shoe store. Metro has a unique black-and-white design utilizing the color palate revolving around these colors. Besides this, it consists of several other features for creating a remarkable monochromatic shoe store that represents your brand.  Key Features
It has a responsive design and optimized page speed for all devices. 
It allows the integration of premium plugins to cater to the needs of your online shoe store. 
It has customizable add-ons, and not only this, it has a ready-to-customize header and footer to give your website a unique look. 
It has multiple page layouts to give more power to your creative mind to implement your imagination. 
Snykers
Want a clean and elegant design for your shoe store? The Snykers WordPress shoe store theme is something you must check. It possesses various layouts you would love to design and generate a mesmerizing shoe store. Its color palette revolves around red, tones of gray, and white.  Key Features 
It has an overall responsive design with three unique home pages. 
The retina-ready theme will help you to play with the color schemes. 
It has multiple plugins for enhanced compatibility.
It gives enhanced customization assistance with WP-bakery-short codes. 
Footwear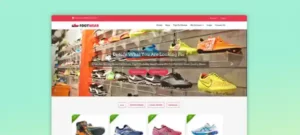 Make sure you grab an opportunity to create a stunning ecommerce store with a Footwear WordPress theme. The integration of this theme will allow your customer to register at your portal. As "Convenience" is the main reason for customers to shop online, this theme helps you to cater that convenience to your online store. Key Features
Get ready to create product widget categories to display your products in an organized manner with browser compatibility and responsive design.
It has PayPal integration that helps you to support your transactions. 
Add to cart and checkout system is integrated at the homepage itself. Therefore, it saves time for your customers while shopping. Hence, you will provide them with an add-on convenience. 
Using these sliders, you can display your offers, popular products at your store, some popular selling brands, and many more to catch more eyeballs. 
Xstore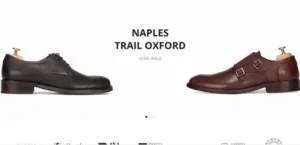 Budget plays a very crucial role in the early years of business. Xstore WordPress Shoe store theme helps build an online store with ease.  With excellent UI/UX design and tools, it will help you to build an e-commerce store with this. Key Features 
It gives you a structured product card. 
With responsive design, you can upload photos of an appealing quality. 
It is highly compatible and has cover pages that aid you in creating your own identity. 
It is a gorgeous theme. It is a wise choice for those who want a quickly-deployable and beautiful theme, to establish a professional website. 
Upsole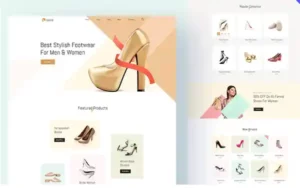 Want to sell men's and women's footwear categories? Or, feel like you need to add some spice to the appearance of your shoe store? Upsole WordPress shoe store theme would let you do justice to your aspirations with astounding integrations. Features will accelerate the functionality and make your website more fashionable.  Key Features
It has fashionable template packs to soothe shoppers' eyes at your site. 
It has multiple pages to introduce your brand, shop pages, blog pages, home pages, product views, etc.
With attractive and interactive layouts; you can incorporate multiple call-to-action buttons. 
Due to its seamless compatibility, it functions as a perfect e-commerce shoe storage solution. 
User experience is a must. Hence, it is integrated with the responsive design to enhance its potential to hook your visitors. 
Summing Up 
Online shopping is the preferred choice for customers to shop conveniently and swiftly. Thus, this makes sellers carve an unmatched online identity that customers can distinguish from their competitors.  It is essential for shoe-selling e-commerce to ensure your website's visual appeal resonates with your shoe business. The above-described Footwear WordPress themes will help you to define an online identity for your business that leaves unforgettable impressions. Additionally, you can also leverage the best web hosting providers in order to establish your institution's online presence.
Worth Checking Out: